At The First National Bank in Tremont, we take the safety of your banking information very seriously. In addition to the strong measures we take to ensure the safety of your information within our banking systems, we are committed to providing education to our customers on what they can do to prevent identity theft.
Your identity and good credit are two of the most valuable things you own. We invite you to take a few minutes and watch the video below for important information on protecting yourself against identity theft.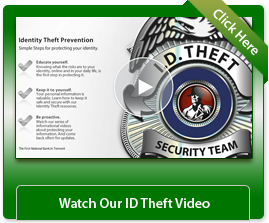 Check out the following article:
Tremont News
Support Tremont Winning Communities! Visit Eli's in Tremont during the month of July for ...